These are certainly strange times that we live in and one has to wonder what the new normal will be. What we do know that as the world battles the COVID-19 pandemic the global economy will experience a fragmented re-boot. For the global electronics manufacturing market specifically, we will see those factories that were shut down come back on-line as dictated by local conditions. Part of the forecast is the uncertainty of the supply chain. Even in the best of times, the availability of the supply chain can dictate the location of where products can be manufactured … in the COVID-19 world, this characteristic is amplified.
The power of Valor Process Preparation really lends itself to this type of conditions – meaning design anywhere and build everywhere. Machines that can be rapidly programmed as work orders are moved to where the supply chain is most responsive have a distinct advantage over those machines where the programming process is more time consuming. ODB++Process can certainly aid this. The fact that a single product model output formatted in ODB++Process is machine agnostic means if that vendor supports ODB++Process then they will be able to provide a distinct advantage to their customers.
If you are a machine vendor you should consider supporting ODB++Process. Conversely, if you are a manufacturer, you should consider suggesting to your machine vendors to move in this direction.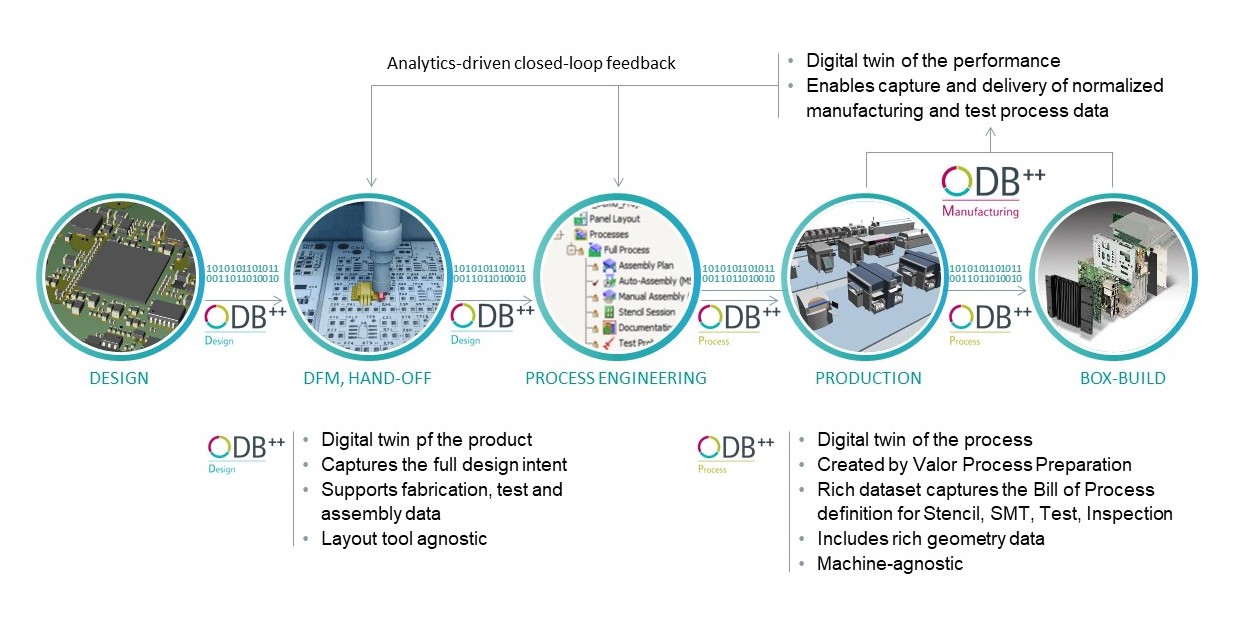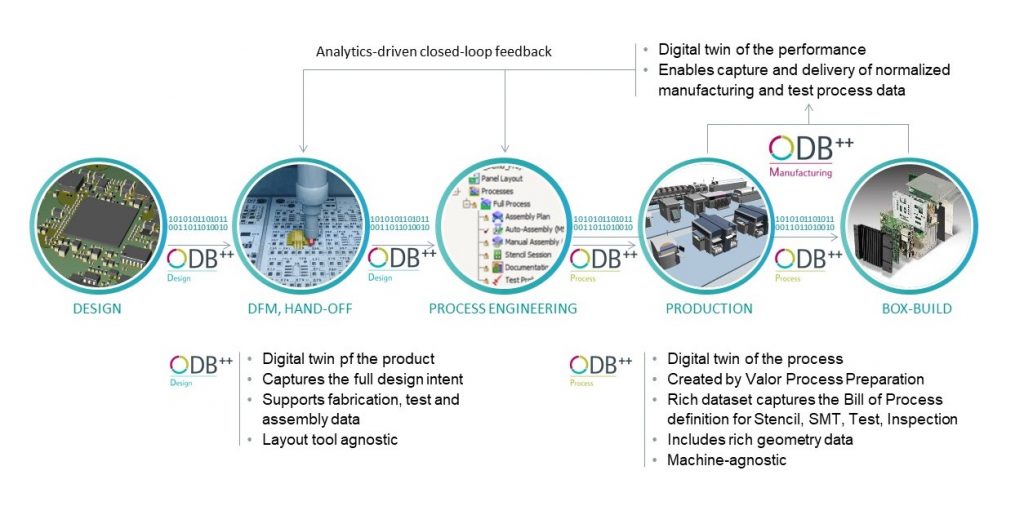 ODB++Process is introduced today as part of the ODB++ family, a complete end-to-end digital solution covering design, process and manufacturing information flows. Each of these intelligent data exchange modules, ODB++Design, ODB++Process and ODB++Manufacturing (previously known as OML) is designed to be neutral and open, supporting all SMT machine vendors and all EDA software providers, and enabling the full digital thread for electronics manufacturing.
While the existence of ODB++Process is relatively short, we already have a number of vendors that support this product model and a greater number of vendors who are interested. If you are interested we will provide a complete specification and a SDK to help with create a starting point. Contact us to adopt ODB++Process.